Here's afew pictures from Muenchen, march 8 (international woman's day), 2003:
---
We found this downtown... only bronze, but exactly like the real one...
Unfortunately no sound recording available.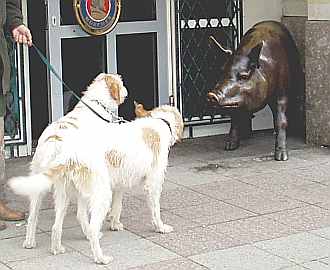 ---
Notice the fancy double lead (Bes checking on a competitioner):

---
The best of the competitors in the class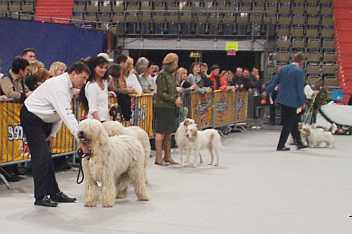 ---
Especially these Petit Basset Griffon Vendeen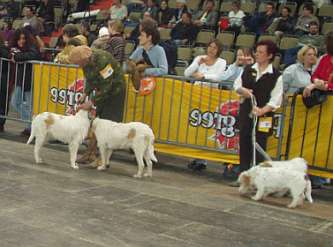 ---
An the final lineup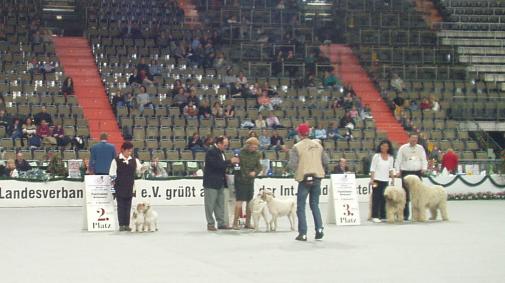 There will be more pictures from afield and in the woods!